Navigation
This service view is the default view displayed when logging into the application.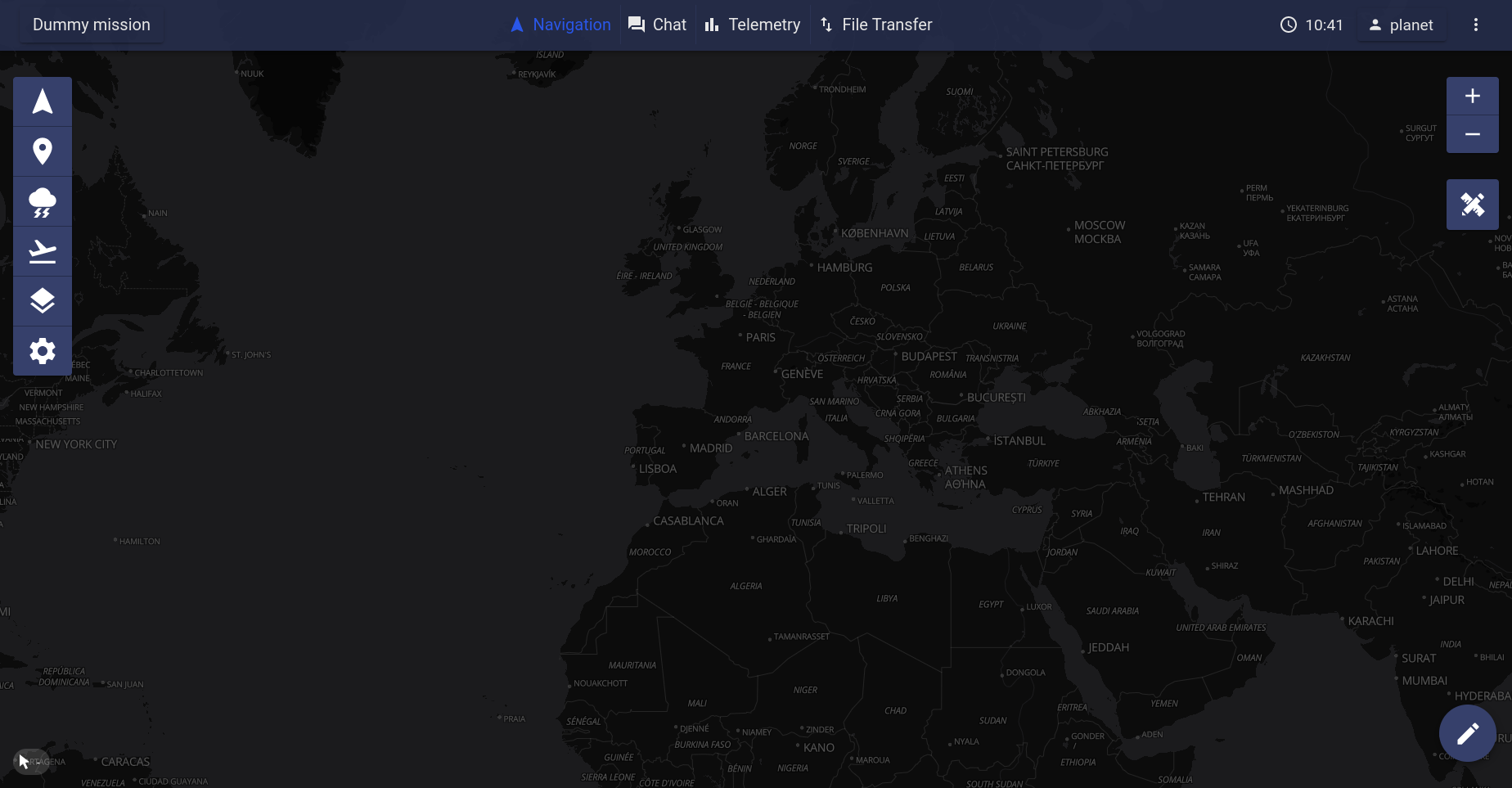 It includes an interactive map which allows displaying any relevant geolocalized data. Above the map, multiple buttons allow the user to interact with it.
On the top left corner of the map, the navigation controls allow to manage which layers are shown on the map.
On the top right corner, some action buttons are displayed.
On the bottom right coner, a pen button provides actions to add geomarkers on the map.
On the bottom left corner, a box is show the mouse coordinates when hovering the map.
All those controls are detailed in the following sections.