Dashboard
Once authenticated, the user will be redirected to the mission dashboard.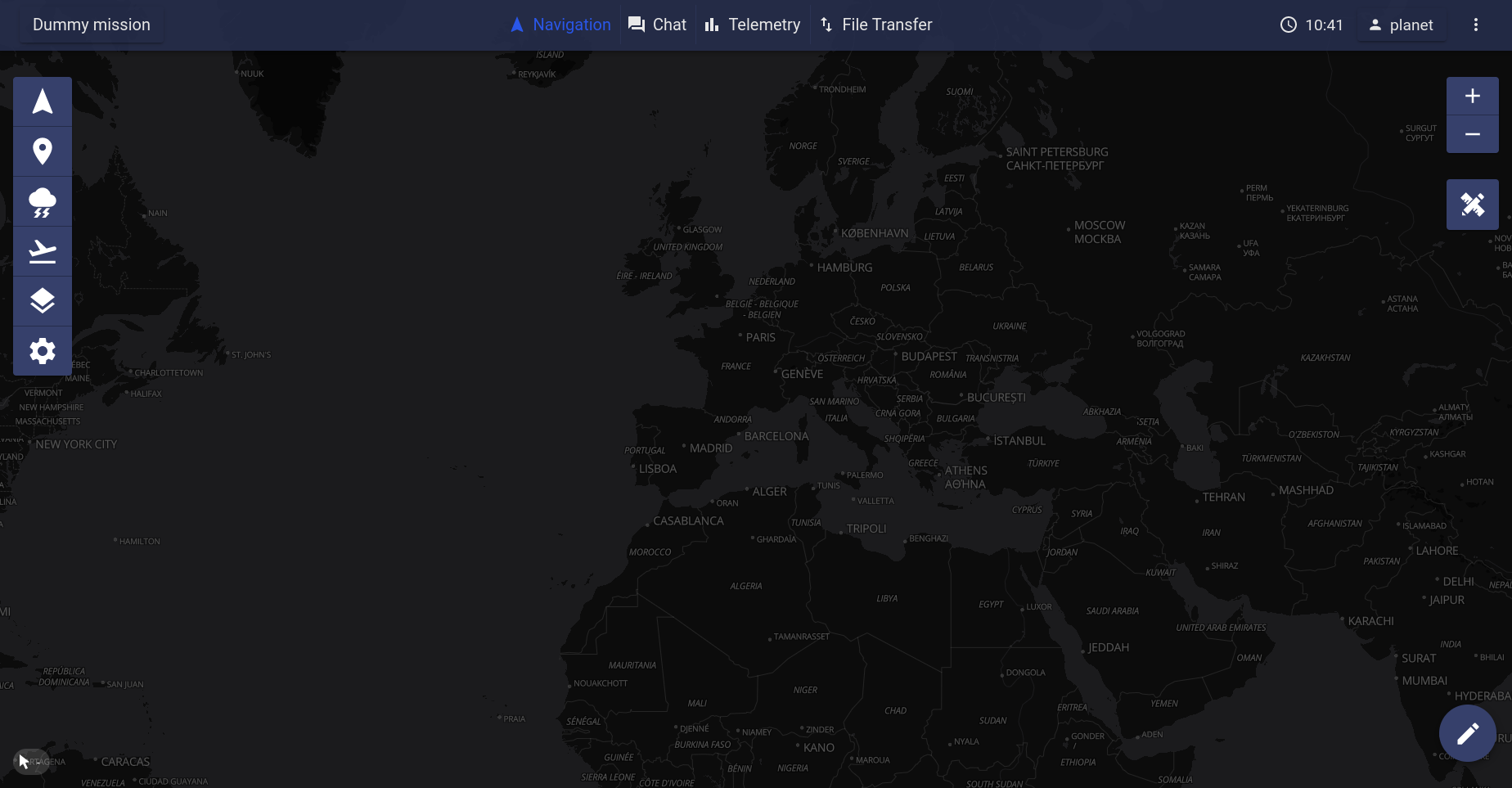 Warning
Contrary to PLANET previous version, there is no Mission Selection page.
The displayed mission is either the first mission available for the current user or preferentially the last mission to which this user was connected. If the user later connects to the app with another device and/or another browser, the selected mission will again be the first mission available.
The dashboard page is composed of a topbar and a main view. The topbar remains the same accross all the application while the main view depends on which service is selected.
Each component of the dashboard is described further in this document.